Bunkasai 2023 Original Contents
---
ROBO-KUEST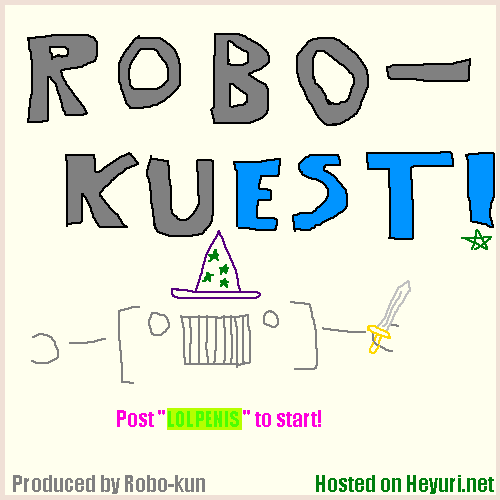 ROBO-KUEST is an exciting ROLE-PLAYING GAME with limitless POSSIBILITIES.
Your ROLE is to be the HERO who will return LOLZ to teh land after an evil sorcerer stole it all. Will u b WINRAR, or will you FAIL?
Thread Archive
(images below)
robo-kuest title screen.png
choose your character1.png
robo-kuest.png
choose your character2.png
thief items.png
robo-kuest sasuka1.png
sasuka meets kaguya.png
wapanese embassy.png
scourge of atlantis, spam-kun.png
strange world saskua.png
iruyeh sasuka.png
sasuka partybus.png
robo-kuest winrar.png
robo-kuest tragedy.png
robo-kuest true ending.png
---
HEYURI DRAMA CLUB

Come see this all-star cast perform in an all-improvised extravaganza... u will LOL, u will cry... u will even write teh script!
This was the thread, you can read the story from here.
---
TRIVIA STAND
HELLO, AND WELCOME TO WHO WANTS TO BE WIN TEH INTERNET!!!!
Here you will be able to answer question related to weeb/geek culture for a chance at spectacular prizes.
Here is the full thread.
---
HEYURI MUSIC CLUB

Welcome to teh Heyuri Music Club, where the music never stops!
Here is the thread, files below (I had to use catbox for large files)
denpamash.mp4
heyuri_mashup_empty.mp4
heyuri_mashup1.mp4
heyuri_mashup2.mp4
heyuri_mashup_video2.mp4
---
HEYURI SCANLATION CLUB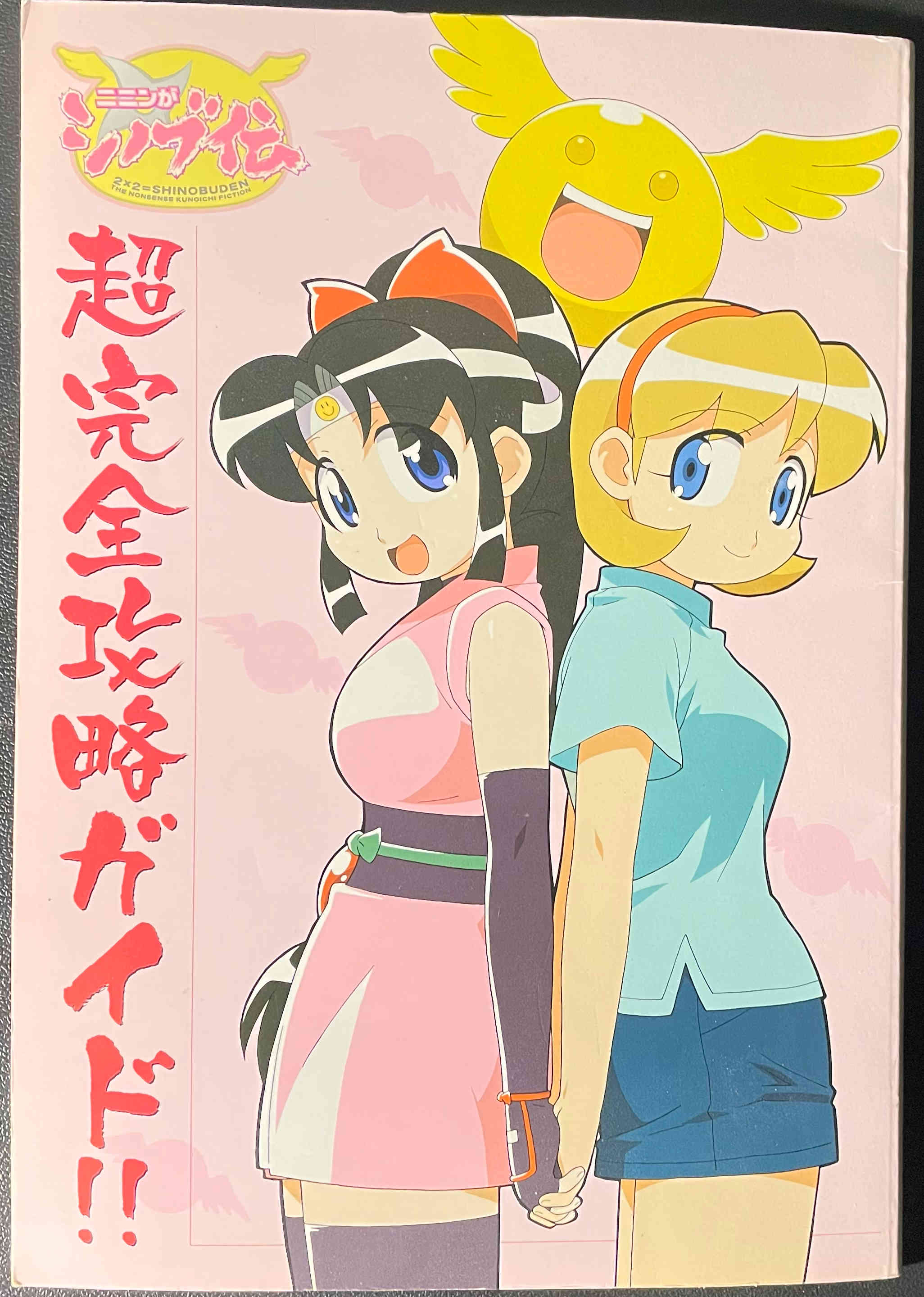 Bakaice!!N3cAXnLfDI from the scanlation club bought an untranslated art book for 2×2 = Shinobuden right after the watch party and took picz of the pages because someone b0rk the school scanner.
Here is the thread, and this is a mega folder containing all 52 images.
---
HEYURI'S FANTASTIC DRAWING ARENA
OBJECTIVE: DRAW HEYURI-TAN FOR HER TO GAIN SUPER POWERS AND BECOME REAL
This is the thread's archive, and below is the final result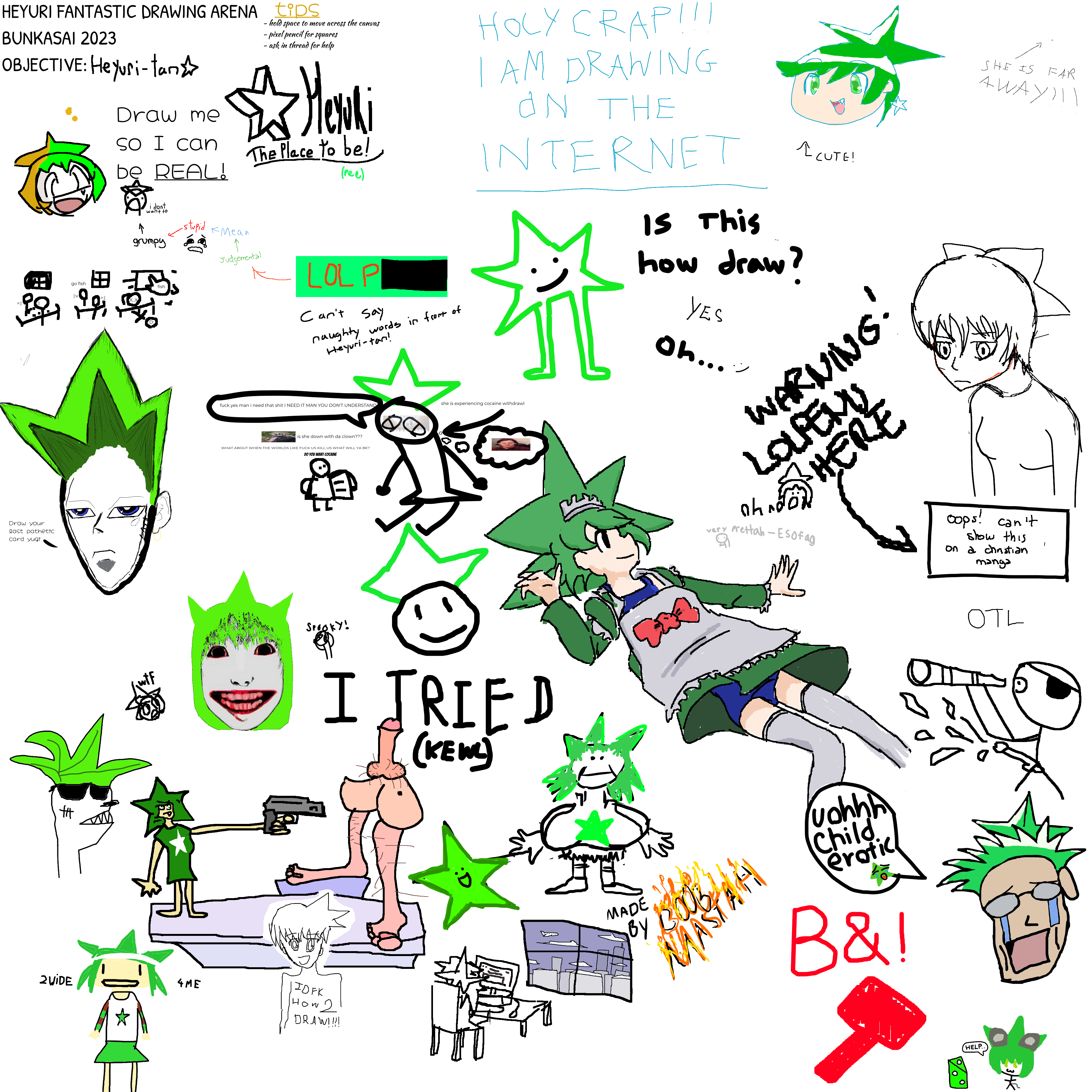 ---
HEYURI MANGA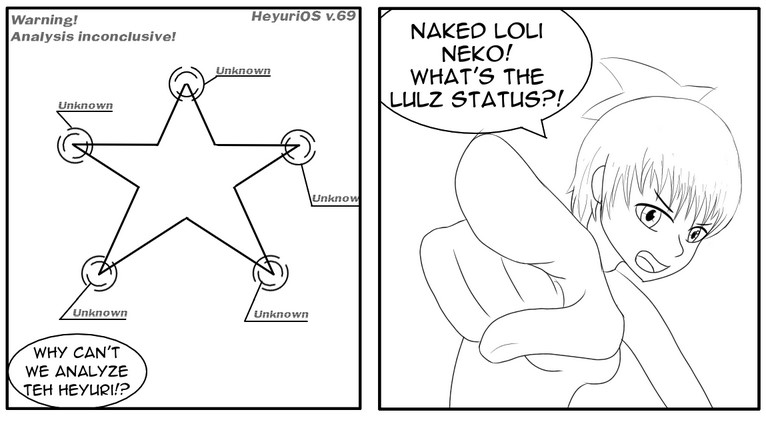 We received a short manga collaboration from multiple artists on Heyuri
Here is the thread, pages are below
Page 1
Page 2
Page 3
Page 4
---
OMAKE!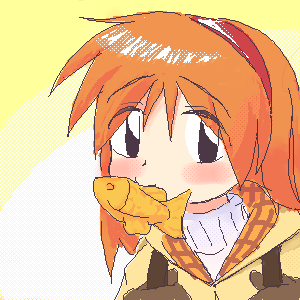 Oekaki art by balsamic_sauce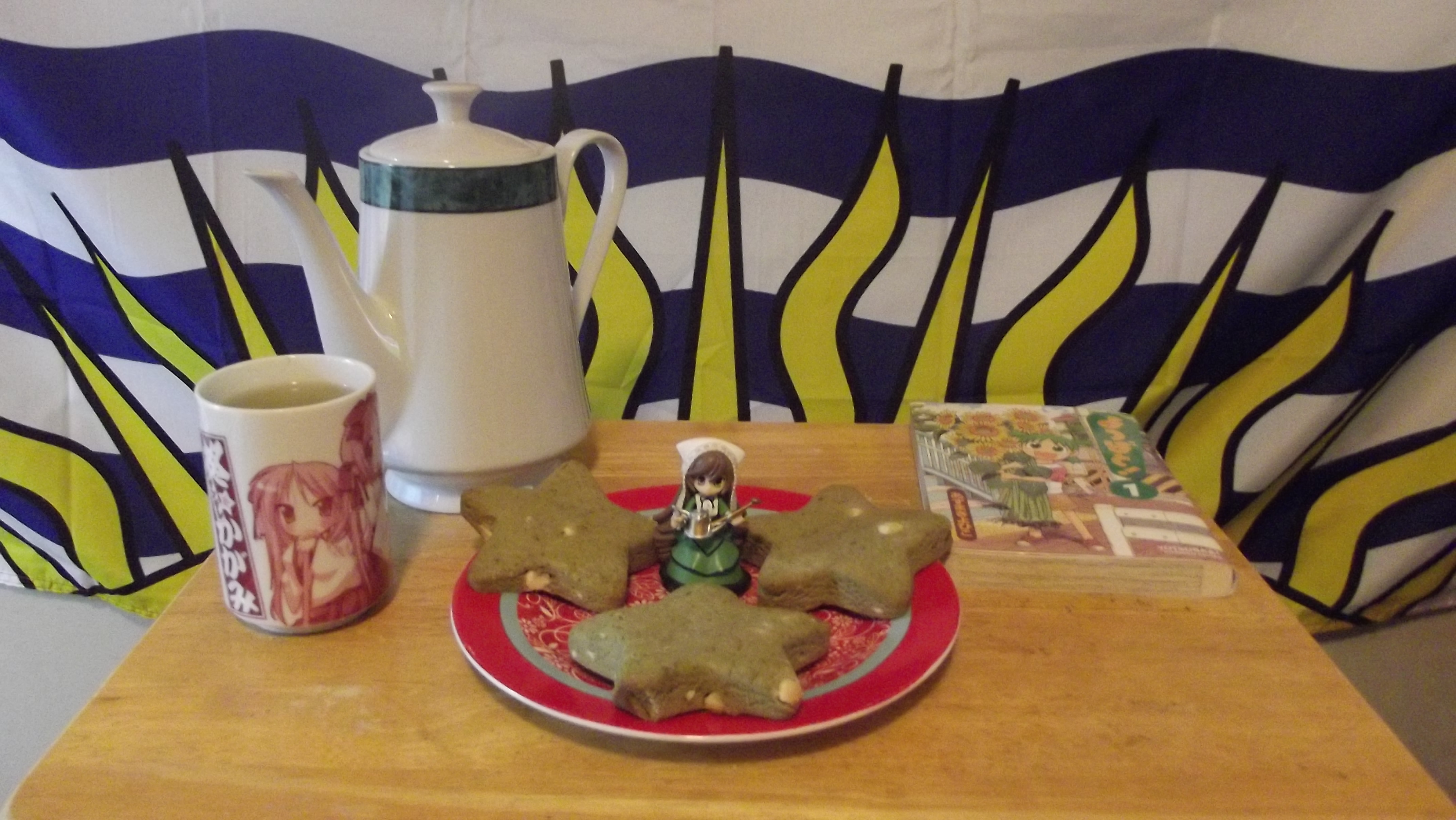 Heyuri cookies by Anonymous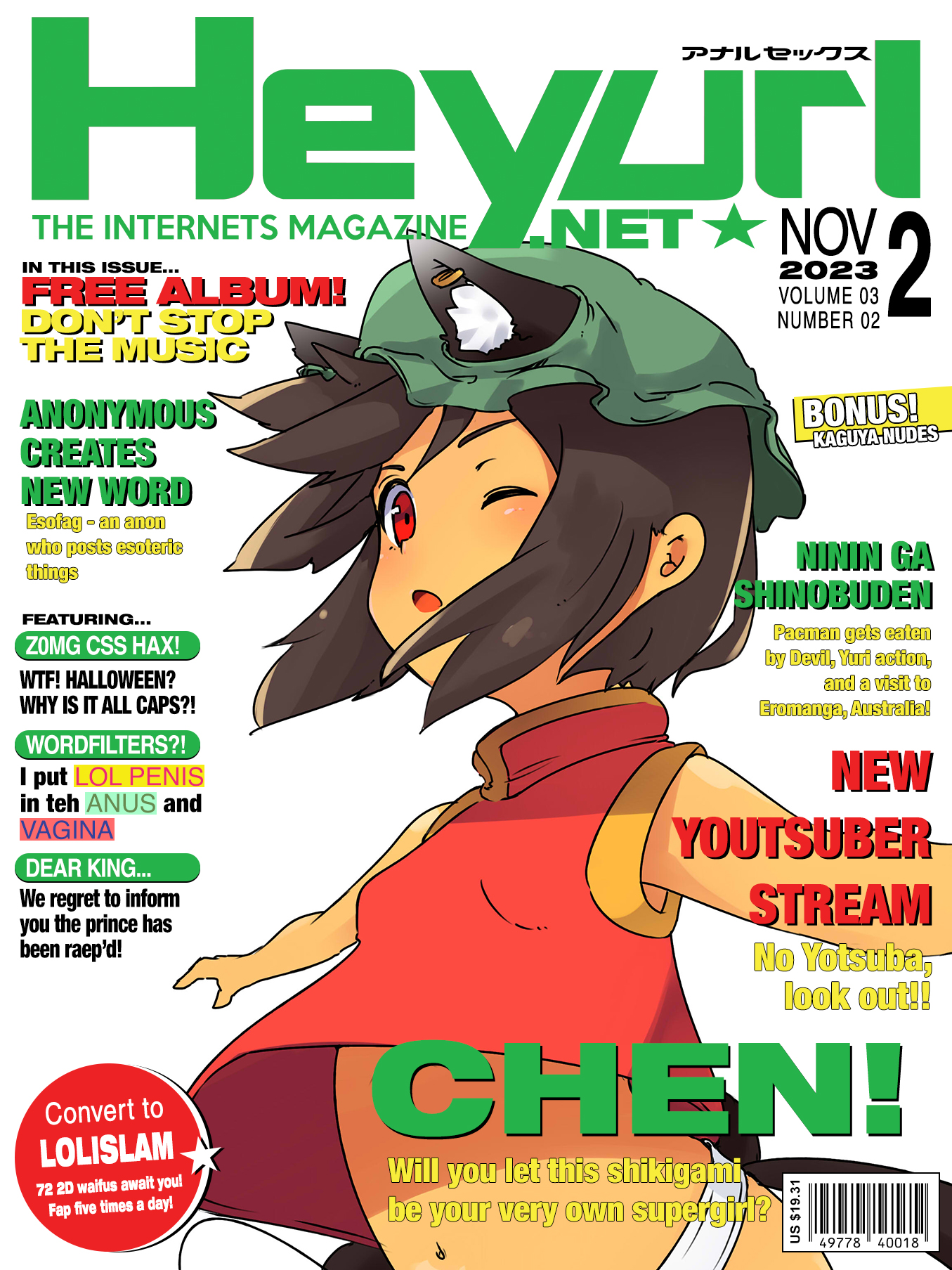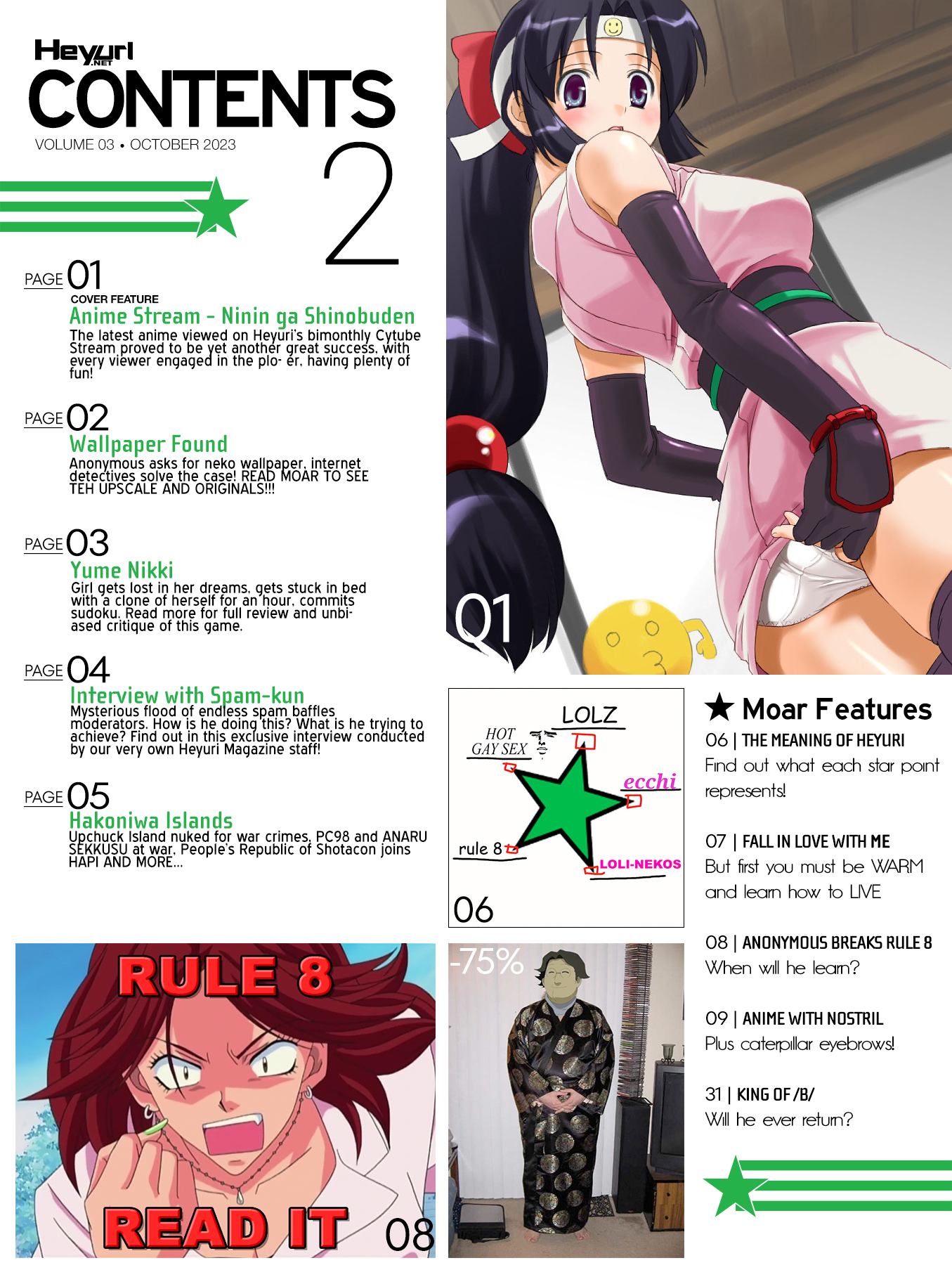 Internets magazine by yakuruto!x1yMC5lu4g posted a little before Bunkasai has begun